Ethical Mystery Gift Box
My birthday is coming up when I'll be (a-hem cough-cough)-years-old. Since I've been interested in sustainable fashion, my thoughtful sister bought me the ethical mystery gift box from Bead & Reel as my birthday present. What I love about this gift is that it's part ethical and part surprise.
Since this is a "mystery gift", the products within the box will change every so often. My gift box was a nice combination of basic wear and home decor. It included a tank top, lovely placemats, stationary and a biodegradable rain poncho.
People into ethical fashion ask, "Who made my clothes?" So, in the spirit of this, I will ask, "Who made this gift box?"
Ethical Mystery Gift Box from Bead & Reel
I have previously written about Bead & Reel when they co-sponsored the Fair Trade Fashion Show, an fundraiser to raise money for the Free the Slaves organization.
At Bead & Reel, I feel comfortable that my money is going to a company supporting great causes.
This pebble-colored Only Hearts tank is made from 100% organic Pima cotton from Peru. Dyes and processing were manufactured in accordance with various organic and ecological certifications. The fabric is soft and the tank is versatile enough to wear out or to lounge around.
Placemats from The Peace Exchange
These lovely placemats (set of 4) are from The Peace Exchange, a non-profit organization that empowers and educates at-risk women in the Democratic Republic of Congo through fair trade. I would definitely use them for a nice picnic!
Stationary from the Ubumwe Community Center in Rwanda
These cards, made of palm leaves, were hand-crafted by people who have mental and physical challenges at the Ubumwe Community Center in Rwanda Africa. Beautiful and lovely!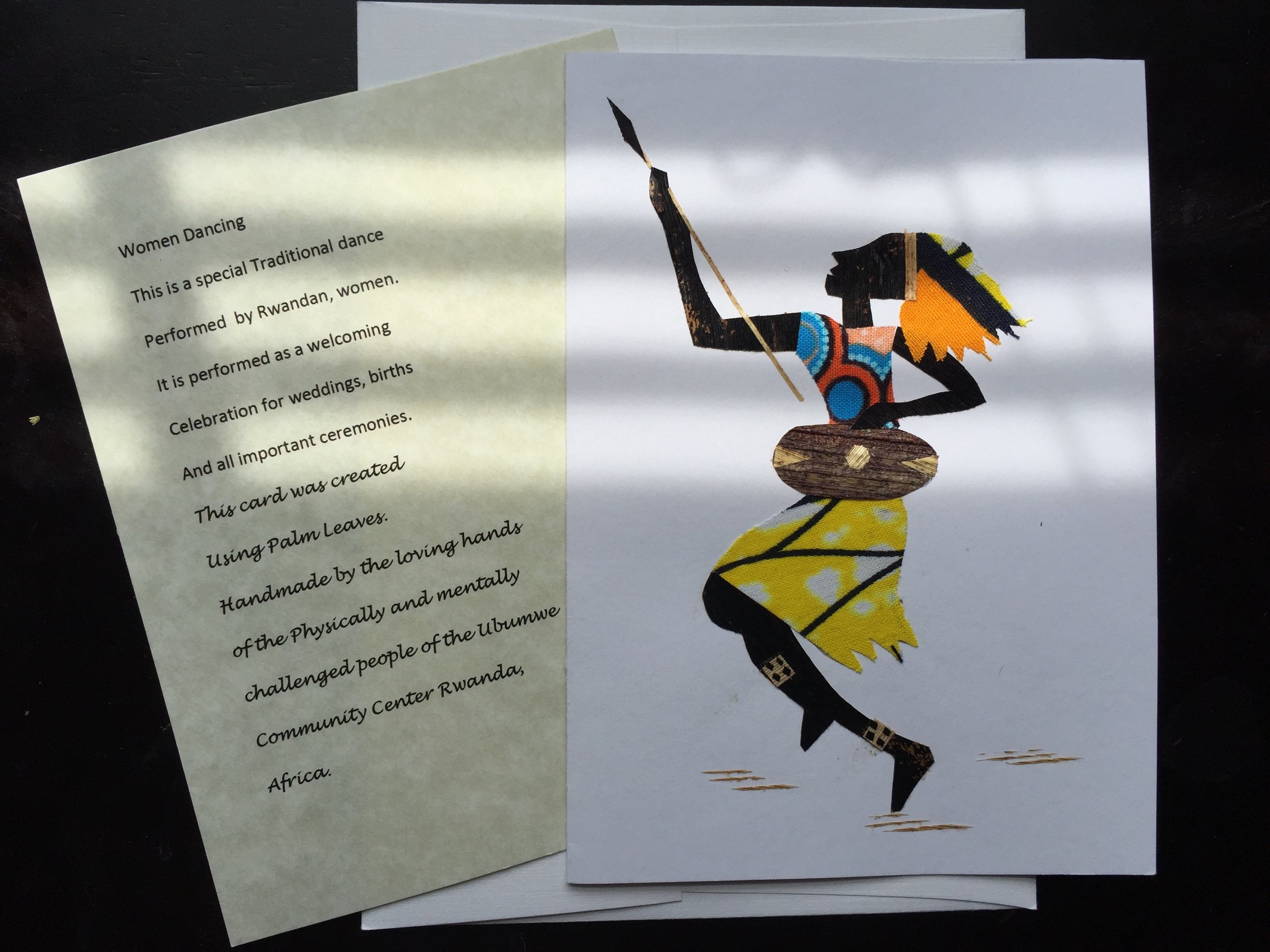 Biodegradable Rain Poncho from Bio Wear Bali
Also included in the Ethical Mystery Gift Box was a 100% biodegradable rain poncho from Bio Wear Bali (or Avani Eco). It's made of corn, soy and sunflower starches. I love the quotes on the packaging.
"I am an eco-friendly rain poncho"
"Don't throw me away! Bury me and I become protein!"
Birthday Card (not part of the Gift Box) from Good Paper
This ultra-cute "Hay Girl!" birthday card was made by Good Paper. Their card makers are women who have escaped sex trafficking in the Philippines or are young adults orphaned by disease in Rwanda. This particular card came from the Philippines.
And Most Importantly...
The best part of this gift is the loving, thoughtful and heartwarming person who gave this to me. I'm so lucky to have her in my life. I love you, sis! xoxo